Ros Dunlop with Wayne Collcott & students from Sydney Secondary College Blackwattle Bay Campus

Tekee Tokee Tomak – A Presentation about East Timor


Download School Presentation flyer here
Download School Presentation Booking form here

Also suitable for community groups, fundraising organisations interested in East Timor, scout groups, museum presentations etc.

A fully integrated program of support material and powerpoint presentation is supplied to teachers once bookings are confirmed. An integrated program is available for each stage of learning from kindergarten to year 12. This is emailed to the organizing teacher.

Aim of Presentation
The main aim of this presentation is to create awareness of our nearest neighbour. The presentation provides curriculum support for HSIE, Social Justice, Visual Arts, Legal Studies, Geography, Music and History.Presentation Content
Introduction: A brief history 1514 to the present.
A Short Film: "Timor Rise" – Max Stahl
Stories: The Crocodile myth
Art School: Arte Moris Art School, slides & film
Hands on Display: musical instruments, traditional weaving, craft, artefacts & artworks. Plenty of traditional dress for dress ups.
Film clips: traditional music performed by Timorese Musicians.
Film clips: weaving of tais – traditional Timorese cloth Live perfromance: Tekee Tokee Tomak by Martin Wesley-Smith. Performer Ros Dunlop.
Suitability: Years pre school – 12
Recommendation for pre school to be in small groups of no more than 30 at a time.
Recommendation for Primary Students: separate presentation for each stage of learning.
Recommendation for Secondary Students: presented according to subject or year groups.
Length of Presentation: Flexible. Maximum length 1 ½ hours. Minimum 40 minutes.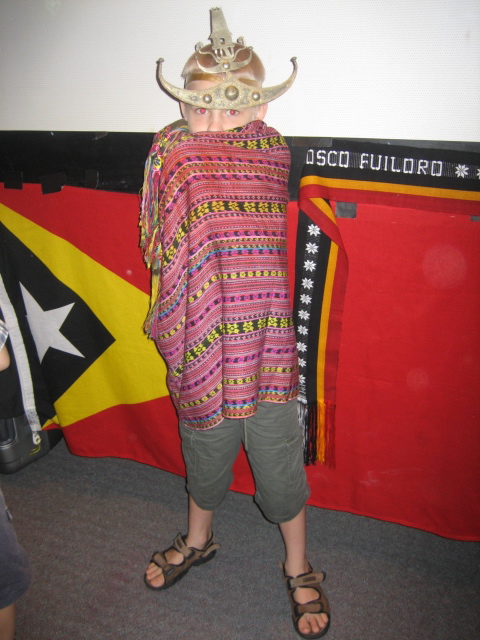 Cost: Contact Tekee Media for costing. Minimum numbers for booking 40 students.
Technical Needs: Tekee Media has all its own equipment. School to supply projection screen. Space for the presentation needs to be available 45 minute before the presentation for setting up the display.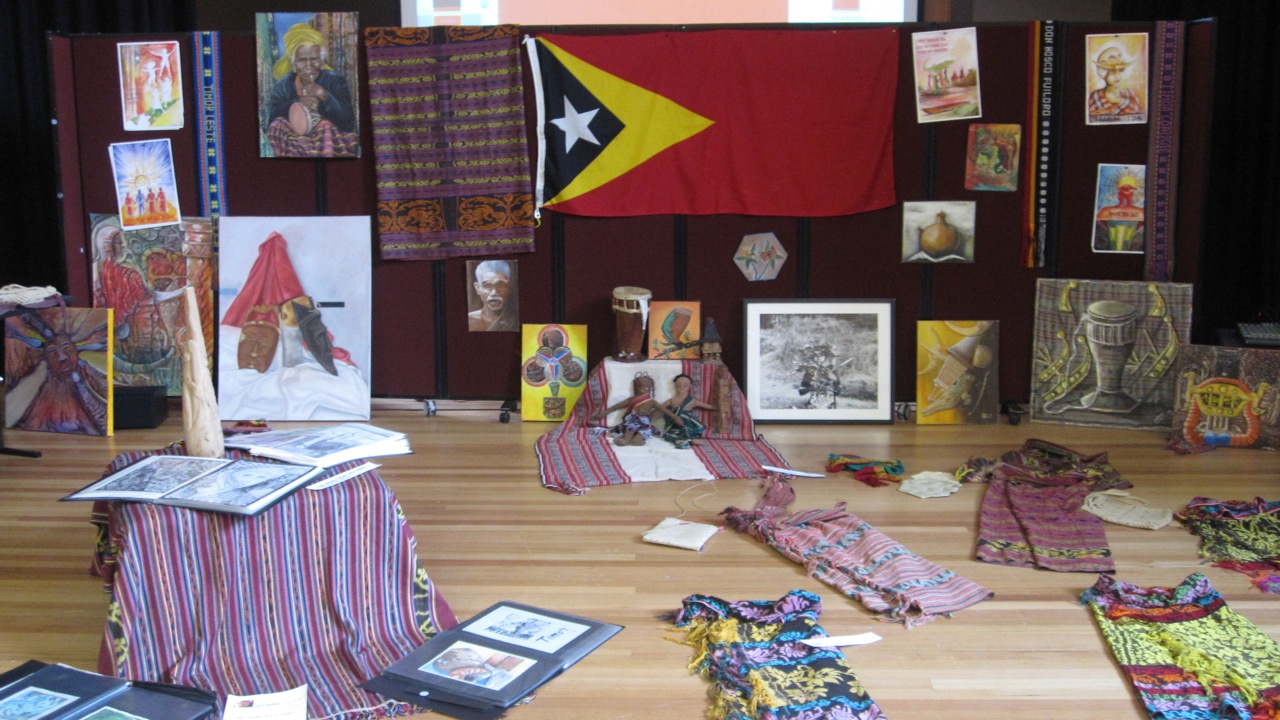 Funds raised assist:
Music Recovery Project in East Timor
Arte Moris – Art school in Dili
CAMSTL audiovisual archive, East Timor
Artists in Timor
Musicians in Timor
Ongoing cultural projects/individuals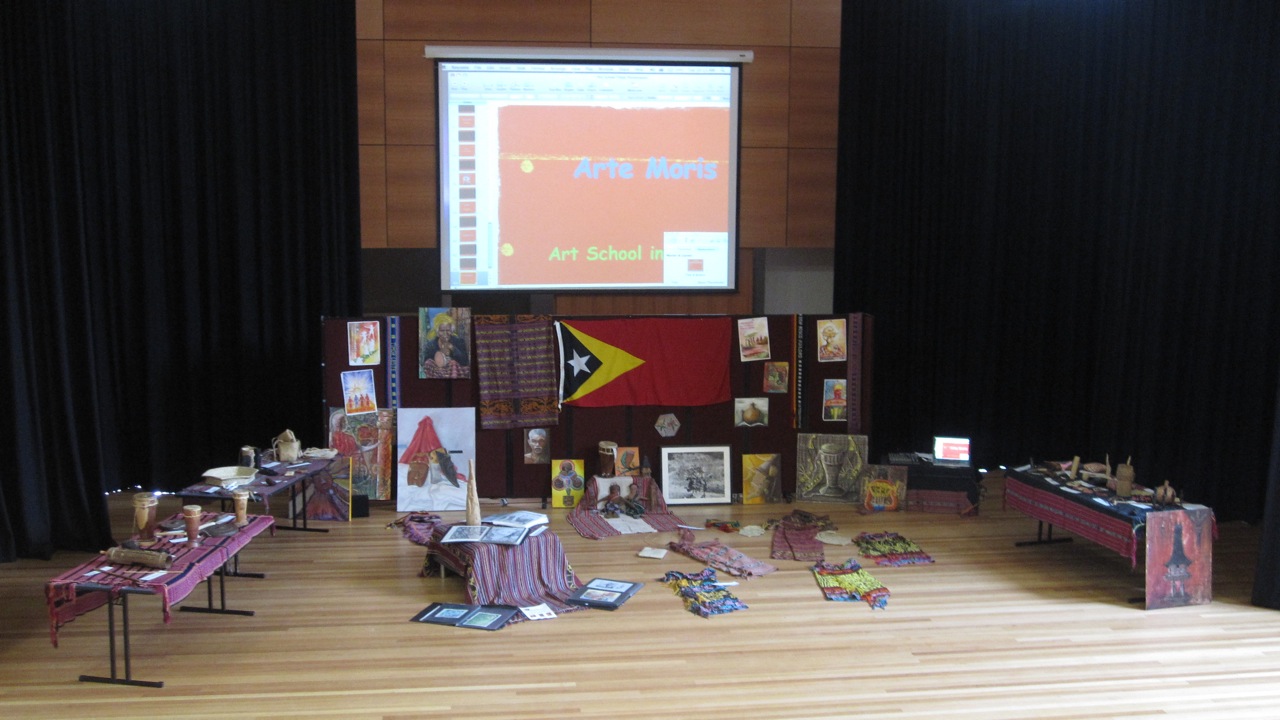 FEEDBACK!
"The best presentation I've seen in 30 years of Teaching!"
Head Teacher geography Conservatorium High School Sydney
"Thank you for letting us dress up in the traditional costumes"
Radford College ACT
"The sword is really cool! Is it real?"
Rozelle Public School
"You have given us so much to think about"
Emmanuel College Randwick
"You are the best presenter we have had in years"
Mandurama CWA
"the best presentation our school has had"
The principal Plunkett St Primary School
"This is not a presentation, this is a performance!"
Balmain Public School.
"A most thought-provoking performance, thank you for opening our minds!"
St Keiran's school, Manly Vale
"Fantastic, & inspiring! Can you come back next year?"
PLC Croydon
"I liked the story about the Crocodile the best!"
K Student, Nicholson St, Public School
"Thankyou! Now our school would like to do something for Timor"
Sydney Secondary College, Senior Campus